The what's on for Oxshott
A busy guide for the whole parish, covering what's happening in the village together with all the details of services and activities at St Andrew's. Articles, directories, listing information and useful ads from local businesses make the Oxshott Magazine a must-have.
Published monthly, except in January and August, it's available by subscription delivered to your door, or the current issue can be picked up from the church vestibule.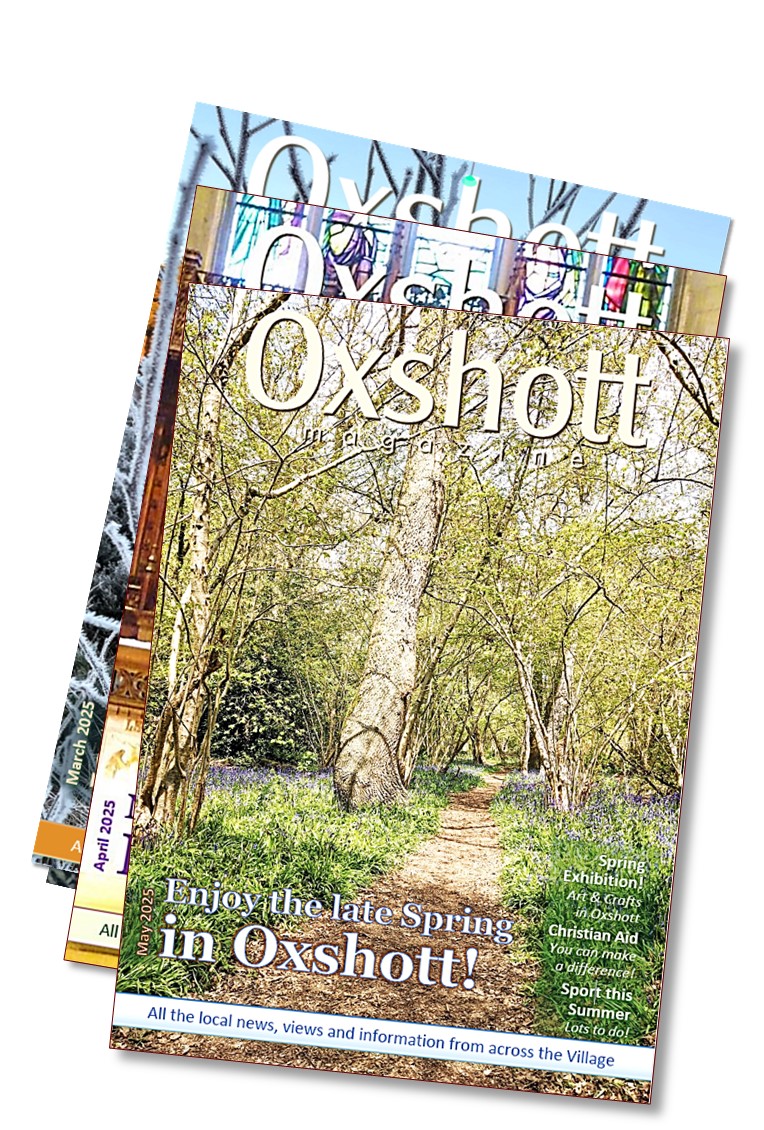 Subscription: £6 for the year; 10 issues (or by post, £12 including p&p)
Single copy: 65p from the church vestibule (please pay in the wall safe)
Copy deadline: By the 9th of the previous month, via the parish office or by email
Distribution: From the 25th of the previous month
Advertising: Usually for 12 months, from June through to May's edition
Contact: Brian Cox or Linda Dilks